TESTIMONIALS
We've supplied many schools, businesses, galleries and households with trees over the last 14 years. Here are a handful of the many comments we've received – some from well-known brands, institutions and even stars of the silver screen. We love to hear from our customers, so please send your comments to hello@christmasforest.co.uk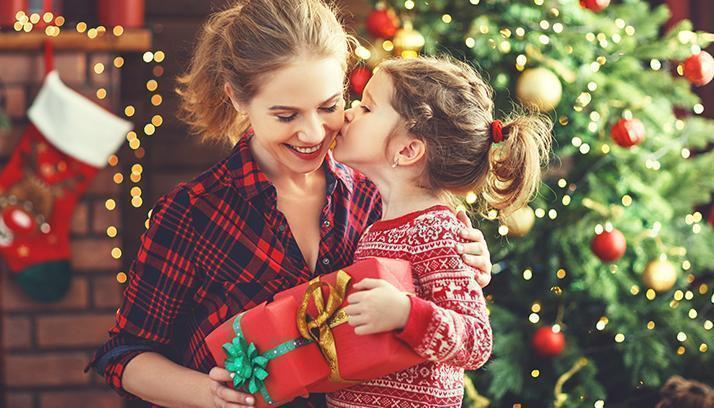 Just wanted to say how delighted we are with the most beautiful trees which you supplied to the Gallery. They are huge and look wonderful on each side of the gallery's main entrance with all the led fairy lights on. We will certainly order them again from you next year and the staff love the fact they you contribute some of your income to Tree Aid in Ethiopia.
- Antonia Coonan, head of operations, Dulwich Picture Gallery
We bought trees from The Christmas Forest last year and used them to create an indoor forest for a special event. We were delighted with the quality of the trees and friendly service and would absolutely recommend them!
- Punchdrunk Theatre Company
We loved the shape and quality of your tree – and it was half the price of our previous supplier. I also liked your environmental ethos guaranteeing to plant a tree in Africa for every one cut.
- Miranda Kimberley, head gardener, Lincoln's Inn
These are the finest looking Christmas trees in town, promptly delivered and immaculately installed.
- Jay Jopling
Really looking forward to getting my Christmas Forest tree! My friends last year said it was the most perfect Christmas tree they'd ever seen – and I had to agree! Thank you!
- L. Marchuk
Your Christmas trees have provided a stunning display in the church every year – they are excellent value and are great quality trees.
- Beccy Mackinney, St Joan of Arc Church, Highbury
For the third year running our tree will be from The Christmas Forest, which is set in a welcoming, cheery setting with an abundance of trees.
- Paul Purnell, head of grounds, Dulwich College
Whenever I choose a tree from The Christmas Forest, I always feel something of that childhood excitement of Christmas. They have beautiful, unusual trees and friendly, tree-savvy staff.
- Phil Culling, Godolphin and Latymer School
The Christmas Forest has supplied us with beautiful trees for the last few years. In our opinion they are definitely the best Christmas tree supplier in London.
- Natalie Lester at Cath Kidston
Thank you Ben for helping me find my PERFECT tree
- Suzy from Balham
We loved the treasure hunt! It was sooo cool.
- Matt and Lulu
You have made tree buying so magical. Thank you for all the informative labels. We will come back next year for sure!
- C MacKenzie
Brilliant selection and thoroughly pleasant experience. Great addition to the area.
- Sally Parker
Fantastic place and cheerful staff. So helpful and approachable!
- Josephine Clarkson
Really great experience at The Christmas Forest. Great customer service.
- Steve Allen
I am writing to thank you for the wonderful Christmas tree you chose, supplied and delivered to us. I looked on many websites for tree delivery, but particularly liked your ethos and description of how a tree is chosen – with care and love it seems! I am extremely fussy and was anxious about allowing someone else to choose my tree, but living in London with no car – the options were limited. I really couldn't have done a better job myself and I would particularly like to mention the delivery man who was kind and friendly – and didn't complain about the steep steps he brought the tree down. This is our first year in a new home and you have made it extra special – I look forward to your delivery next year and for many years to come. Thank you.
- E Butcher
Many thanks for the lovely Christmas tree delivered this morning. Ordering online you're never too sure what you're going to get, but this is a very nice shape and taller than I expected. I like your message on sustainability (I considered whether to get artificial) and the donation to Tree Aid. I'm not usually very good at giving feedback, but wanted to write and let you know how pleased I am. Thank you once again.
- E Renshaw
I wanted to leave some feedback on your site as I was truly impressed with the service I received today. As I said, we almost did not bother to have trees as I thought the amount of time it would take to get them on site this late in the year would make buying them not worth it. For your company to have trees in all our four sites across London on the same day as the request is truly remarkable. The quality of the trees is excellent and the price less than we paid last year. The person who delivered was very helpful. Thank you for your help, we have started decorating the trees and have already had staff telling us how nice they look. Best wishes, have a lovely Christmas and New Year.
- Janet Dayes