Christmas Decoration Sets
There are all sorts of reasons to consider one our our fully decorated Christmas Trees, whether you've just moved house, or want a complete make over for a Christmas or just want a new look for a change. Christmas Forest is here to help.
When you purchase one of our Christmas Tree and Decorations Sets, you get the Tree and more than enough Christmas Decorations to go with it in the colour scheme of your choice, at present we have 14 different colour schemes.
You can rely on our professionalism and experience to ensure you get all the bit you need to make your Christmas Tree really special from the Tree Topper to the wide variety of baubles. It's a truly fun decorating experience for all the family, although if you are strapped for time you can chose the option to have us decroate the tree for you during checkout.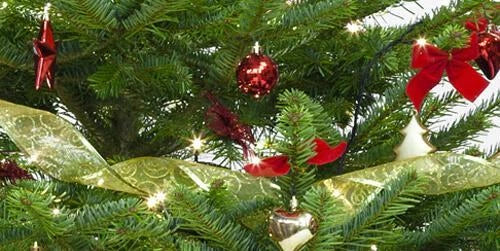 FESTIVE
We aim to bring joy and a festive atmostphere to your home with our Festive collection.
With 10 trees sizes and 14 colour schemes to choose from we are certain you will find what you're looking for.
This is a decoration set only. We also have a NEW Decoration Service which you can select at checkout!